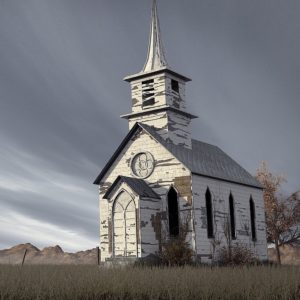 The first discipline we must attempt to get back in right standing with God is a prayer life. I say attempt because it takes time, and no one prays the perfect prayer. Spend five minutes in prayer consistently, and then add five more minutes when you're ready. Prayer is essential; it's quality over quantity. Communication is vital for your relationship with God. At this point, we need to establish a pattern, a habit, and not vain repetition, but be constant in prayer. Set a daily time to pray and stick to it!
Change the way you pray. Pray for others. Sometimes (most times), don't even mention yourself or the situation you are going through. Pray for souls, for their salvation, deliverance, healing, and blessing. Be unselfish when you pray. Write prayers down and keep track of when and how God answered to encourage yourself and build faith. I have tracked people down before to ask about situations they had requested prayer for to update my prayer journal. Journals are available for purchase for under $5, or you could repurpose that notebook that you had only used the first ten pages.
You do not have to give up on your needs entirely, but we need to intercede and change our mindset. Growing closer to God, by Jesus' example, sometimes means placing someone else's need ahead of your own. Practice compassion for others, and you will begin to see the healing in your life. The one prayer for ourselves you should always include is a prayer of repentance and accept the Lord's forgiveness.
Get a prayer format or type of prayer, and make sure you focus your thoughts while you pray. I like the Lord's Prayer format (reverence, praise, submission, petition, forgiveness, direction, worship) and have heard good things about praying the tabernacle. I'm not sure where I read about the Lord's Prayer format, but Bethel UPC of Old Westbury, NY has an excellent handout on the Tabernacle format https://pdf4pro.com/cdn/psalm-51-17-table-of-showbread-sustenance-and-1837a4.pdf . Following a prayer outline will keep your mind on track and the distractions at a minimum. Also, Bible Study Tools' website has a list of ten types of prayer, including adoration, thanksgiving, confession, vows, quiet reflection, healing, deliverance, intercession, transformation, and blessing. You can find this list here, https://www.biblestudytools.com/bible-study/topical-studies/types-of-prayers-we-see-in-the-bible.html .
Get a trusted prayer partner. Finding the right person is tough without dragging someone into your mess and falling back into resentment. I carefully chose people that had overcome similar situations, and I considered them trustworthy. If you ask for a prayer partner amongst the "birds of a feather," asking for prayer may turn into a gossip session or a bitterness brunch. Avoid this scenario at all costs; we're trying to get back to where we need to be in Christ! You will learn very quickly who you can turn to and trust for support. Asking for prayer should bring encouragement, and you want the right kind of encouragement.
Finally, I don't want to leave you without resources. Finding a prayer format and sticking to it may seem overwhelming. You can try out as many as you like and choose several to rotate through. The World Network of Prayer has excellent prayer guides that will lead you through prayers for many situations, occasions, and prayers for various people in your life. You can start looking through these guides here, https://www.worldnetworkofprayer.com/personal-prayer-guides . Don't feel like you have to meet the suggested times on the first day; work your way up to that, and soon, you may easily surpass it. You can also reference many scriptures on conversing with the Almighty and develop your prayer life and the fresh start that you have been longing for (one of the guides at The World Network of Prayer has 200 scripture on prayer!):
"And he withdrew himself into the wilderness, and prayed." Luke 5:16
"For where two or three are gathered together in my name, there am I in the midst of them." Matthew 18:20
"But we will give ourselves continually to prayer, and to the ministry of the word." Acts 6:4
"After this manner therefore pray ye: Our Father which art in heaven, Hallowed be thy name. Thy kingdom come, Thy will be done in earth, as it is in heaven. Give us this day our daily bread. And forgive us our debts, as we forgive our debtors. And lead us not into temptation, but deliver us from evil: For thine is the kingdom, and the power, and the glory, for ever. Amen." Matthew 6:9-13
"Let them praise the name of the Lord: for his name alone is excellent; his glory is above the earth and heaven." Psalm 148:13
"O give thanks unto the Lord; for he is good; for his mercy endureth for ever. And say ye, Save us, O God of our salvation, and gather us together, and deliver us from the heathen, that we may give thanks to thy holy name, and glory in thy praise." 1 Chronicles 16:34-35
"I acknowledge my sin unto thee, and mine iniquity have I not hid. I said, I will confess my transgressions unto the Lord; and thou forgavest the iniquity of my sin. Selah." Psalm 32:5
"And she was in bitterness of soul, and prayed unto the Lord, and wept sore. And she vowed a vow, and said, O Lord of hosts, if thou wilt indeed look on the affliction of thine handmaid, and remember me, and not forget thine handmaid, but wilt give unto thine handmaid a man child, then I will give him unto the Lord all the days of his life, and there shall no razor come upon his head." 1 Samuel 1:10-11
"When I remember thee upon my bed, and meditate on thee in the night watches." Psalm 63:6
"Heal me, O Lord, and I shall be healed; save me, and I shall be saved: for thou art my praise." Jeremiah 17:14
"Then they cried unto the Lord in their trouble, and he delivered them out of their distresses." Psalm 107:6
"For this cause we also, since the day we heard it, do not cease to pray for you, and to desire that ye might be filled with the knowledge of his will in all wisdom and spiritual understanding; That ye might walk worthy of the Lord unto all pleasing, being fruitful in every good work, and increasing in the knowledge of God; Strengthened with all might, according to his glorious power, unto all patience and longsuffering with joyfulness; Giving thanks unto the Father, which hath made us meet to be partakers of the inheritance of the saints in light:" Colossians 1:9-12
"Search me, O God, and know my heart: try me, and know my thoughts: And see if there be any wicked way in me, and lead me in the way everlasting." Psalm 139:23-24
"And this I pray, that your love may abound yet more and more in knowledge and in all judgment; That ye may approve things that are excellent; that ye may be sincere and without offence till the day of Christ. Being filled with the fruits of righteousness, which are by Jesus Christ, unto the glory and praise of God." Philippians 1:9-11.