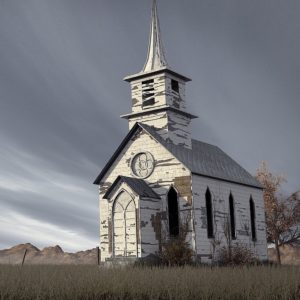 If you are dealing with anything remotely close to this situation, I hope you are still unwilling to give up on God. He stays the same no matter what anyone has done to you or how you have convinced yourself that others have plotted against you. If you recognize that God is sovereign and in your heart, you know that giving up on Him is not the answer; you can and will pick up the pieces and live a life of abundance.
No one wants to hear that they can make it out of the pit where they find themselves. You can find restoration, but it will not be easy. There must come a determination from within that motivates you to correct your daily practices. You cannot live in the negativity and expect positive outcomes. Living for God must be priority number one, and He went through a whole lot worse to make sure you have the opportunity for a better life! Before I get called out on it, yes, we changed our situation, but in the time since, God has shown me that we could have persevered into victory.
I have learned that "His restoration is greater than your brokenness."1 Mindset is key to getting better. You have to come to the point that changing your current condition and getting right in God's eyes is all that matters. A daily relationship with the Master is essential! Prayer time, being genuinely happy for others, reading scripture, attending church services, submitting to the man of God, and journaling/note-taking are all pieces of picking yourself back up. Oh my, I do believe I just gave you a preview of things to come! If I can help one person in a similar situation, someone stuck in the same rut, the efforts here and the uncomfortable transparency will have been worth it all! Let's work on getting the Joy back!
Works Cited
1Pastor Brian Kinsey, "His Restoration is Greater than your Brokenness" and the "Rule of Five", First Pentecostal Church, firstpent.org, Pensacola, FL, 2021.