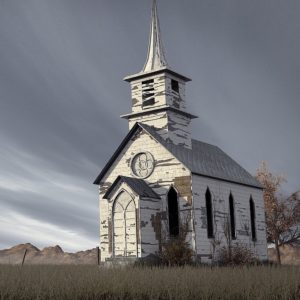 This next section will take a lot of practical application to master. I have based it on Romans 12:15, but the entire chapter of Romans 12 is an incredible tool for change and a guide to truly walking in Christ. For our discussion, you should read through verses 10 to 21 and make that part of your daily reading; saying it out loud may help. "Rejoice with them that do rejoice, and weep with them that weep." (KJV, Tyndale, 1987) This principle is the very first lesson my Pastor taught me. We talked in his office about these very situations we were facing, and tears were streaming down his face. I will never forget that day and strive to have compassion for others and feel what they are going through. I picture Jesus doing the same while He talked to people, knowing their end and loving them unconditionally.
Bless people with your voice! Work on speaking positively. Try to catch yourself speaking the negative and STOP! Rejoice with people in everything. Be genuinely happy for people. You may find it difficult at first, but practice because we want to get closer to God! The good news is, you can do this whether you think it can or not. Many people have been able to control what comes out of their mouths successfully, and those are the people that we enjoy being around.
Sometimes we think, "who do they think they are" or "I deserve it more," but that attitude will hinder the move of God in your life. I'm not sure I will be covering this anywhere else within this series, so this principle always goes along with forgiveness. Forgiveness is more for you than the person that has offended you. They may not even be aware that they have done anything, but their crimes against you are building inside of you. Pause for a second and realize that to be right with God means to check all of these attitudes before they turn into something. Be aware when it starts happening and give it to God. You have to live this if you're going to make it, and if you're determined to make it, I believe you will!
There will be times of weeping also, show sincere sorrow for situations people face. Offer prayers and do it, write it down, and don't forget. Show concern; the person talking to you is taking this situation seriously. You never know what someone else may be facing; they may be in despair and depression beyond your circumstance. Spread encouragement, we gather from the highway and hedges and compel them to come in; Jesus is the one who does the sorting. Here are some scriptures to study to help keep your smile shining to the rest of the world:
"Finally, brethren, whatsoever things are true, whatsoever things are honest, whatsoever things are just, whatsoever things are pure, whatsoever things are lovely, whatsoever things are of good report; if there be any virtue, and if there be any praise, think on these things." Philippians 4:8
"Let no corrupt communication proceed out of your mouth, but that which is good to the use of edifying, that it may minister grace unto the hearers." Ephesians 4:29
"Commit thy way unto the Lord; trust also in him; and he shall bring it to pass." Psalm 37:5
"The Lord is my rock, and my fortress, and my deliverer; my God, my strength, in whom I will trust; my buckler, and the horn of my salvation, and my high tower." Psalm 18:2
"Dearly beloved, avenge not yourselves, but rather give place unto wrath: for it is written, Vengeance is mine; I will repay, saith the Lord." Romans 12:19
"Follow after charity, and desire spiritual gifts, but rather that ye may prophesy." 1 Corinthians 14:1
"Which things also we speak, not in the words which man's wisdom teacheth, but which the Holy Ghost teacheth; comparing spiritual things with spiritual." 1 Corinthians 2:13
"Therefore judge nothing before the time, until the Lord come, who both will bring to light the hidden things of darkness, and will make manifest the counsels of the hearts: and then shall every man have praise of God." 1 Corinthians 4:5
"For Christ also hath once suffered for sins, the just for the unjust, that he might bring us to God, being put to death in the flesh, but quickened by the Spirit:" 1 Peter 3:18
"Prove all things; hold fast that which is good." 1 Thessalonians 5:21
"Beware lest any man spoil you through philosophy and vain deceit, after the tradition of men, after the rudiments of the world, and not after Christ." Colossians 2:8
"For the word of God is quick, and powerful, and sharper than any twoedged sword, piercing even to the dividing asunder of soul and spirit, and of the joints and marrow, and is a discerner of the thoughts and intents of the heart." Hebrews 4:12
"And he answering said, Thou shalt love the Lord thy God with all thy heart, and with all thy soul, and with all thy strength, and with all thy mind; and thy neighbour as thyself." Luke 10:27
"And be not conformed to this world: but be ye transformed by the renewing of your mind, that ye may prove what is that good, and acceptable, and perfect, will of God." Romans 12:2.