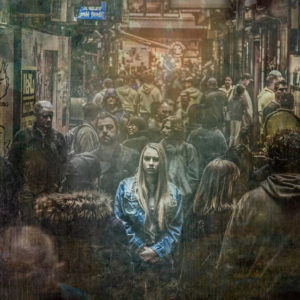 what does the Bible have to say about anxiety? there are so many people these days who suffer from crippling anxiety and even those who take medication to gain some relief. worry has robbed countless of sleep, caused stress-related health problems, and changed how some approach their day. i cannot imagine that God would have intended us to live this way. i want to examine several scriptures and try to help uncover the process for living with less strain on our minds and health.
the weights and pressure of this world hold humankind in prison. we have constructed an internal jail for ourselves. Philippians chapter 4 gives us a great starting point when tackling the subject of distress. "Be careful for nothing; but in every thing by prayer and supplication with thanksgiving let your requests be made known unto God. And the peace of God, which passeth all understanding, shall keep your hearts and minds through Christ Jesus" (verses 6 and 7, KJV, Tyndale 1987). specifically listed in this verse are prayer and supplication with thanksgiving. the word supplication is translated here as a petition or prayer. considering that definition, the verse would read, by prayer and more prayer with thanksgiving. our number one weapon against anxiety is prayer (sometimes a lot) and thanksgiving. Ellicott's Commentary states, "An exact repetition of our Lord's command, "Take no thought" (in Matthew 6:25; Matthew 6:34). The prohibition is of that painful anxiety which is inevitable in all who feel themselves alone in mere self-dependence amidst the difficulties and dangers of life. It is possible to sink below this anxiety in mere levity and thoughtlessness; it is possible to rise above it by "casting our care on Him who careth for us," and knowing that we are simply "fellow-workers with Him" (1Peter 5:7; 2Corinthians 6:1). Hence the Apostle passes on at once to speak of the trustfulness of prayer."
self-dependency is one of several types of dependence that may be the root of the problem. i am not qualified or positioned to speak on other types of dependence, such as alcohol, chemical, or relational/enabler. i do know that God desires a paternal relationship with you. relying on self negates His desired status as Creator and Heavenly Father. we are made in the image of God and capable of great things. Psalm 139:14 says, "I will praise thee; for I am fearfully and wonderfully made: marvellous are thy works; and that my soul knoweth right well." there are some marvelous things that we cannot do, and so this verse introduces us to praise in those situations. i like the view of the Pulpit Commentary, "The wonderfulness of the human mechanism is so great that, if realized, it produces a sensation of fear." when faced with our limitations, the natural response is fear. there are a great many things that we confidently conquer in our daily lives, but when we are challenged, reliance should quickly become delegated to our Father in prayer, thanksgiving, and praise! the extent of God's ability is beyond comprehension!
i would advise you to practice early detection and build your faith. also, practice the preceding disciplines daily. "But without faith it is impossible to please him: for he that cometh to God must believe that he is, and that he is a rewarder of them that diligently seek him." Strong's 1567 defines "diligently" as earnestly seeking or requiring. God rewards those who intently make Him an essential part of their lives. what could this reward entail? perhaps it includes "the peace of God, which passeth all understanding, shall keep your hearts and minds through Christ Jesus" (Philippians 4:7).
how would i recommend building your faith? Romans 10:17 reads, "So then faith cometh by hearing, and hearing by the word of God." read the Bible and HEAR what it has to say. take your time in the scripture and decipher the meaning of the passages. it is not always quantity when reading God's Word, but quality time spent understanding. say the scriptures aloud. pray the Word using your voice. listen to preaching or a podcast by a trusted man of God. the more you can hear and understand the hope and promises of God, the more your faith will grow. spiritual growth is a necessity in Christian living; without it, we become stagnant, fall back onto our human nature, and ignore our right as sons and daughters to approach the King with our petitions.
in conclusion, we must make a conscious decision to build our faith, pray, be grateful, and praise God! in the battlefield of our mind, Jesus defeats anxiety, but He needs us to fight alongside Him. you can win this war, but you don't have to lift a finger. trust God, His ability, and His promises in faith, for those, are the only sure things in life. i want to leave a few scriptures for you to study.
Psalm 94:19, "In the multitude of my thoughts within me thy comforts delight my soul."
Proverbs 12:25, "Heaviness in the heart of man maketh it stoop: but a good word maketh it glad."
Matthew 6:34, "Take therefore no thought for the morrow: for the morrow shall take thought for the things of itself. Sufficient unto the day is the evil thereof."
Romans 8:38-39, "For I am persuaded, that neither death, nor life, nor angels, nor principalities, nor powers, nor things present, nor things to come, Nor height, nor depth, nor any other creature, shall be able to separate us from the love of God, which is in Christ Jesus our Lord."
Isaiah 35:4, "Say to them that are of a fearful heart, Be strong, fear not: behold, your God will come with vengeance, even God with a recompence; he will come and save you."
Matthew 6:27, "Which of you by taking thought can add one cubit unto his stature?"
1 Peter 5:7, "Casting all your care upon him; for he careth for you."
Psalm 34:17, "The righteous cry, and the Lord heareth, and delivereth them out of all their troubles."
2 Timothy 1:7, "For God hath not given us the spirit of fear; but of power, and of love, and of a sound mind."
Matthew 6:25, "Therefore I say unto you, Take no thought for your life, what ye shall eat, or what ye shall drink; nor yet for your body, what ye shall put on. Is not the life more than meat, and the body than raiment?"
Luke 12:25-26, "And which of you with taking thought can add to his stature one cubit? If ye then be not able to do that thing which is least, why take ye thought for the rest?"
Matthew 11:28-30, "Come unto me, all ye that labour and are heavy laden, and I will give you rest. Take my yoke upon you, and learn of me; for I am meek and lowly in heart: and ye shall find rest unto your souls. For my yoke is easy, and my burden is light."
Psalm 55:22, "Cast thy burden upon the Lord, and he shall sustain thee: he shall never suffer the righteous to be moved."
2 Thessalonians 3:16, "Now the Lord of peace himself give you peace always by all means. The Lord be with you all."
John 14:27, "Peace I leave with you, my peace I give unto you: not as the world giveth, give I unto you. Let not your heart be troubled, neither let it be afraid."
Hebrews 13:6, "So that we may boldly say, The Lord is my helper, and I will not fear what man shall do unto me."
Philippians 4:13-14, "I can do all things through Christ which strengtheneth me. Notwithstanding ye have well done, that ye did communicate with my affliction."
Jeremiah 29:11, "For I know the thoughts that I think toward you, saith the Lord, thoughts of peace, and not of evil, to give you an expected end."