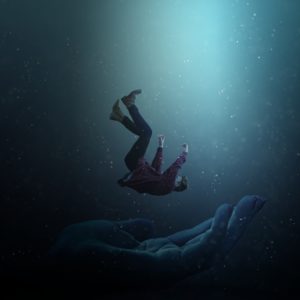 Some sincerely believe in the ideology of predestination. The Encyclopedia Britannica website defines predestination as "the doctrine that God has eternally chosen those whom he intends to save" (https://www.britannica.com/topic/predestination). The source or origin of this idea most likely comes from Paul's address to the Roman church, "For whom he did foreknow, he also did predestinate to be conformed to the image of his Son, that he might be the firstborn among many brethren. Moreover whom he did predestinate, them he also called: and whom he called, them he also justified: and whom he justified, them he also glorified" (Romans 8:29-30, KJV, Tyndale 1987). I want to discuss this and offer hope to those that use this verse to disregard salvation as one of the "unchosen."
I will start by acknowledging that God knows the end from the beginning. He also has the power to force His will on His creation at any time, but I do not believe this would serve His ultimate intentions. I am not claiming to have the big picture figured out; no one can know every detail. It is apparent to me that, through love and mercy, God (and by proxy and decree, His children) will go to the ends of the earth to save every soul. His love for everyone is unconditional, and every morning presents an opportunity to bathe in fresh mercies. You are predestined to be saved, period. The decisions that you make will determine the state of your eternal destination.
Human free will is the gift that God bestowed upon His creation. Without this ability, we cannot choose whom we will serve ourselves. Ellicott's Commentary explains free will as follows, "it is that hypothetical faculty in man by virtue of which he is a responsible agent" (https://biblehub.com/romans/8-29.htm). Should the Lord impose His will on people, He would remove the act of choice and negate a relationship that freely offers a reciprocating love.
Paul's writing was addressed to a church body that had decided to walk "after the Spirit" and look for the "redemption of our body." Only man wields power to remain separated from God. "Who shall separate us from the love of Christ? shall tribulation, or distress, or persecution, or famine, or nakedness, or peril, or sword? For I am persuaded, that neither death, nor life, nor angels, nor principalities, nor powers, nor things present, nor things to come, Nor height, nor depth, nor any other creature, shall be able to separate us from the love of God, which is in Christ Jesus our Lord" (Romans 8:35, 38-39). Jesus stands ready at all times to run to you, whoever you are, even if you possess the spirit of the prodigal or the older brother (see Luke 15).
A classic example of the choice that each of us has is found in Genesis chapter 4. We read that God had no regard or did not respect Cain's offering. This denial upset Cain, but the fact that his brother's offering was accepted, sent him into a state of anger and depression. The Lord spoke to Cain in a teachable moment and said, "If thou doest well, shalt thou not be accepted? and if thou doest not well, sin lieth at the door. And unto thee shall be his desire, and thou shalt rule over him" (Genesis 4:7). The choice is yours, Cain. You are not predestined to allow sin to rule over you. At this moment, your legacy is not to lead a people that will prove to be an adversary of the people of God. Do well, Cain, and be accepted; your story is not written yet. Verse 8 reveals the horror of Cain's decision as he commits the first murder. Even in exile, God set a mark on him to spare his life, giving Cain an additional opportunity to repent of his evil deeds.
In conclusion, God will not stop with the 99 if there is a chance to reach the one (Matthew 18:12). There is nothing you have done that he will not forgive. There is no sin big enough that He did not conquer at Calvary. The doctrine of predestination is another deception of the enemy, the father of lies. Turn toward Christ today, presuming only that He will be running in your direction with open arms. His plan includes you and those around you, spending an eternity in such bliss that the half has never been told (Frances R. Havergal, The Half has Never been Told, 1878). "But as it is written, Eye hath not seen, nor ear heard, neither have entered into the heart of man, the things which God hath prepared for them that love him (1 Corinthians 2:9). The word love in this verse is used in the same context as "for God so loved the world, that He gave His only begotten Son" (Strong's 25). Let love and mercy rule over you and overflow into the lives of those you encounter daily; they are predestined to be saved!