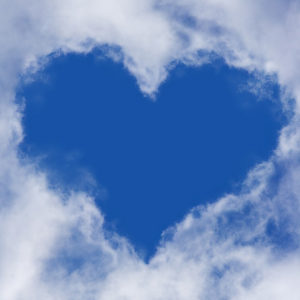 Jesus influenced everyone around Him in one way or another. The multitudes thronged Him for His mighty works, and the protectors of the Law crucified Him for pointing out their shortcomings. One constant remained throughout Jesus' ministry: love. His compassion for people was birthed long before He spoke the world into existence. In the beginning was the Word, and the Word was the Lamb slain from the foundation of the world. To focus this narrative, I want to study the positive and life-changing influence that Jesus had on individuals and how I can best weave this into the fabric of my life and ministry.
A great example of Christ's resolve is found in Matthew chapter 9. After casting a demon from a man, the Pharisees accused Him of gaining this power from the "prince of the devils." Some would have turned away at this barrage of oppression. Elijah may have hidden himself and requested to die. Jesus let His actions answer His tormentors, "And Jesus went about all the cities and villages, teaching in their synagogues, and preaching the gospel of the kingdom, and healing every sickness and every disease among the people" (Matthew 9:35). Why would He do such a thing? Not everyone wanted Him there. The reason is found in verse 36, "But when he saw the multitudes, he was moved with compassion on them, because they fainted, and were scattered abroad, as sheep having no shepherd." Matthew 9 ends with a plea to pray for laborers for the harvest.
Compassion drives people when their will fails them. Compassion held Jesus to a cross and appealed for the forgiveness of the ones who struck the nails. This compassion is revealed to us through the Spirit. "But as it is written, Eye hath not seen, nor ear heard, neither have entered into the heart of man, the things which God hath prepared for them that love him. But God hath revealed them unto us by his Spirit: for the Spirit searcheth all things, yea, the deep things of God. For what man knoweth the things of a man, save the spirit of man which is in him? even so the things of God knoweth no man, but the Spirit of God. Now we have received, not the spirit of the world, but the spirit which is of God; that we might know the things that are freely given to us of God" (1 Corinthians 2:9-12). Jesus did not deserve a cross anymore than we deserve "the things which God has prepared for them that love him." Our mission is to show others how much God loves them so they may choose whether or not to love Him. I weep for those whose choice does not include the Lord.
Kindness, compassion, and love are attributes of Christ that I have worked on adding to my life and ministry. I have accepted my role in the Kingdom as representing the Master and try my best to look at people through His eyes. How would Jesus approach this situation? In most cases, His love would see directly into a hurting soul, which is probably why that person is sitting in front of you right now, to lead them to Him.
When dealing with children's ministry, I try to find time to greet each child, especially the outcasts, the introverts, and the loners. Some time ago, I had Sunday school records from eleven years, and the data showed that 38% of the kids in that class were still attending church. For 62% of those kids, I have one hour a week to impact them positively so that church is still a viable option when they contemplate the totality and eternity of their lives. I never want it to be said that I am the reason someone chose not to attend church.
Jesus paid the ultimate price so that we might have life. Just because you are in the church currently does not mean you can hoard this gift to yourself. Matthew 10:39 declares, "He that findeth his life shall lose it: and he that loseth his life for my sake shall find it." There are those that Jesus loves just as much as you and me. In laying down our desires for a moment of compassion, we become partakers in this truly plenteous harvest.