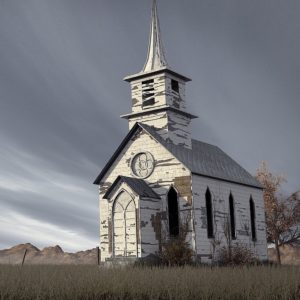 Let's take some time to talk about the benefits of writing notes or journaling. Some people don't see the need to write things down. Others write everything down as they stop and reflect on the events of the day; a personal diary, if you will. I have always been a note-taker, and my Pastor encourages journaling every day while reading and listening to the voice of God.
Some of the occasions that you may choose to take notes include writing down prayer requests, recording a scripture that stands out to you, and a portion of a sermon that touches your soul. There are notebooks that I haven't picked up for years, but I know that if I were to read through them, I would arrive back at that moment. I must write essential things down because I know that I will not remember the particulars later; if I remember those details at all. When God whispers to you during prayer or devotion, you want to capture the exact wording; whether it's a word for you or someone else, I'm sure you will want to get it right.
Here are the advantages to writing in each situation that you find yourself in throughout the day. You have notes on messages preached and the correlating scriptures to reference in various applications. You can write about your day to reference and improve yourself by not repeating the same mistakes. You can plan your next day and accomplish a list without wasting time. Write your prayer requests down and leave room to write in when your prayers get answered. Testimonies like this will encourage you and build your faith for your subsequent petition. You may choose to share with others to develop their faith.
Maybe you are not sure where to start. You don't have to write a novel on your first attempt. Write down anything you can take away from experience and save for a future date. David Mathis wrote Five Ways to Flourish in Journaling (2014), found at this website: https://www.desiringgod.org/articles/five-ways-to-flourish-in-journaling . This website is an excellent resource to get started, but make it your own. The sky is the limit to creating your style, cataloging information, and citing sources. You can order a journal that you like or use a spiral-bound notebook. I usually go with the smaller-sized journal options to save space.
However you decide to start writing things down, make an effort to start today, and keep it going! You will soon find encouragement and the ability to reference material that others vaguely remember. Where would we be had the apostles not written letters of their exploits and prayers and sent them to encourage others in the faith?
"Thus says the Lord, the God of Israel, 'Write all the words which I have spoken to you in a book." Jeremiah 30:2
"It seemed fitting for me as well, having investigated everything carefully from the beginning, to write it out for you in consecutive order, most excellent Theophilus;" Luke 1:3
"Then the Lord answered me and said, "Record the vision and inscribe it on tablets, that the one who reads it may run." Habakkuk 2:2
"Now it shall come about when he sits on the throne of his kingdom, he shall write for himself a copy of this law on a scroll in the presence of the Levitical priests." Deuteronomy 17:18
"Oh that my words were written! Oh that they were inscribed in a book!" Job 19:23
"So Jeremiah wrote in a single scroll all the calamity which would come upon Babylon, that is, all these words which have been written concerning Babylon." Jeremiah 51:60
"This will be written for the generation to come, That a people yet to be created may praise the Lord." Psalm 102:18