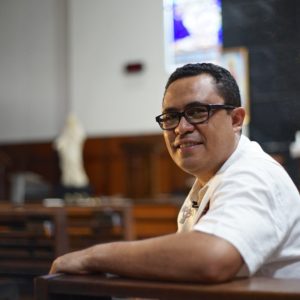 The classes in Pastoral Studies II were an incredible wealth of information on a variety of subjects. Each class added to the next with useful information to add value to personal ministry and enrich daily Christian discipleship. From the notes taken in each class, I want to highlight the most personally impressionable portions of each lesson and explain how this wisdom will impact me going forward.
The first Pastor, from Alabama, described five different leadership styles, including the "transformational" style. This style of leadership is the "set the example" style. "Be ye followers of me, even as I also am of Christ." (1 Corinthians 11:1) Until I have Christ formed in me, I cannot expect people to benefit spiritually from following my example. Those closest to us expect a certain level of behavior from us and will be the first to notice any deviation in attitude, action, or avocation. A great template to maintain a Christian example at all times is found in 1 Timothy 4:12-16, "Let no man despise thy youth; but be thou an example of the believers, in word, in conversation, in charity, in spirit, in faith, in purity. Till I come, give attendance to reading, to exhortation, to doctrine. Neglect not the gift that is in thee, which was given thee by prophecy, with the laying on of the hands of the presbytery. Meditate upon these things; give thyself wholly to them; that thy profiting may appear to all. Take heed unto thyself, and unto the doctrine; continue in them: for in doing this thou shalt both save thyself, and them that hear thee." This passage shows me the importance of the doctrine and encouragement to set an example in all areas of life. With the laying on of the hands of the presbytery, I must joyfully seek the counsel and correction of more experienced saints that yield spiritual fruit. The love that Jesus has for us is meant for those entrusting us to maintain a level of consistency in our daily walk; lead with love!
In September, another Pastor shared from Luke 6:47-48, "Whosoever cometh to me, and heareth my sayings, and doeth them, I will shew you to whom he is like: He is like a man which built an house, and digged deep, and laid the foundation on a rock: and when the flood arose, the stream beat vehemently upon that house, and could not shake it: for it was founded upon a rock." To hear is not enough, we must also do what the Bible teaches. We must have an understanding of doctrine and its application or we will resemble the Pharisees that Jesus referred to in Matthew 15:14, "Let them alone: they be blind leaders of the blind. And if the blind lead the blind, both shall fall into the ditch." As experience grows and responsibility becomes greater, people will look toward our example, from volunteer work to sacrificial offerings of all kinds. "The gold for things of gold, and the silver for things of silver, and for all manner of work to be made by the hands of artificers. And who then is willing to consecrate his service this day unto the Lord? Then the chief of the fathers and princes of the tribes of Israel and the captains of thousands and of hundreds, with the rulers of the king's work, offered willingly, And gave for the service of the house of God of gold five thousand talents and ten thousand drams, and of silver ten thousand talents, and of brass eighteen thousand talents, and one hundred thousand talents of iron. And they with whom precious stones were found gave them to the treasure of the house of the Lord, by the hand of Jehiel the Gershonite. Then the people rejoiced, for that they offered willingly, because with perfect heart they offered willingly to the Lord: and David the king also rejoiced with great joy." (1 Chronicles 29:5-9)
The truth that I have gleaned the third Pastor from Florida is from Jeremiah 3:12-15, "Go and proclaim these words toward the north, and say, Return, thou backsliding Israel, saith the Lord; and I will not cause mine anger to fall upon you: for I am merciful, saith the Lord, and I will not keep anger for ever. Only acknowledge thine iniquity, that thou hast transgressed against the Lord thy God, and hast scattered thy ways to the strangers under every green tree, and ye have not obeyed my voice, saith the Lord. Turn, O backsliding children, saith the Lord; for I am married unto you: and I will take you one of a city, and two of a family, and I will bring you to Zion: And I will give you pastors according to mine heart, which shall feed you with knowledge and understanding." We see in this passage that the law was amended to include mercy. Jeremiah proclaims that repentance is the only requirement to return to right standing with God and He will give you the gift of a pastor to "feed you with knowledge and understanding."
The final Pastor shared an incredible point from Daniel 3:25, "He answered and said, Lo, I see four men loose, walking in the midst of the fire, and they have no hurt; and the form of the fourth is like the Son of God." Here we see the Hebrew boys walking amid the very thing that was supposed to kill them. They were active and not sulking during their trial; as a matter of fact, the scripture says they were loosed! This Pastor also gave us six things to do in adversity to overcome: never forget the power of praise, reach out to others, sing, use your memory to replay past victories and use your imagination to see future victories, find that secret place and seek the Lord, and sew a faith seed. Keeping your faith and focus during times of adversity go a long way in overcoming that trial.
There was so much more I could have included in this marvelous class. These impacting lessons will no doubt help me through future circumstances. I appreciate all of these men taking the time to pour into each of us at Purpose Institute. In summarizing this semester, I would say that we are all in this together. We need each other to be at our Christian best. When living in times of mediocrity, the mercy of God and past victories can carry us through to overcome once again. The example we set in consistently getting back up is something that others can follow and rejoice about. Bad stuff happens, but we are loosed and we are still walking!